Impact on Human Resource Practices During Covid 19: A Review
Keywords:
COVID distress, Digital Training,, HRM Practices, Training
Abstract
Because of COVID-19, every business has got affected; Human resource  management  is  a  core  part  of  the  corporate  world. Proper  functioning  of  Human  resources  is  very  crucial  for optimum yield in any organization, especially during pandemics. Organizations have to adopt new practices after COVID distress about which many of them were not aware of. Therefore HRM practices of all sectors need to be modified and upgraded to meet the  need  of  the  hour.  HR  departments  must  be  ready  and conscious about what they are going to imply to cope up  with new  circumstances.  The  objective  of  the  study  is  to  gain theoretical possibilities and required changes in HRM practices i.e. in selection, training, promotion, and performance appraisal. After a review of various kinds of literature, it is found that HRM practices   dropped   down   drastically   during   the   ongoing pandemic. Training programs that were planned earlier to make employees skillful are revoked to safeguard employees. Because of the unavailability of optimum resources in many organizations digital   training   could   not  take   place   effectively   in   many organizations. During this global crisis, all the human resource departments should adopt e-HRM practices access and perform all HRM practices unbiased.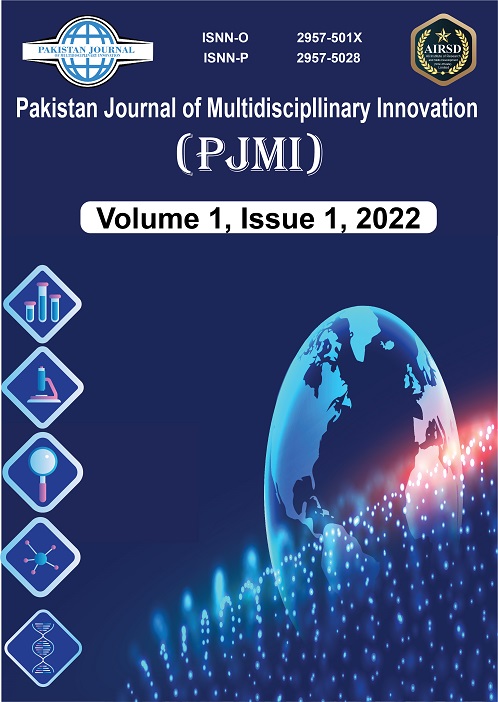 Downloads
How to Cite
Shailendra K Rai, & Rana, . D. (2022). Impact on Human Resource Practices During Covid 19: A Review. Pakistan Journal of Multidisciplinary Innovation, 1(1), 10–15. Retrieved from https://journals.airsd.org/index.php/pjmi/article/view/29
License
Copyright (c) 2022 Pakistan Journal of Multidisciplinary Innovation
This work is licensed under a Creative Commons Attribution 4.0 International License.