Analyzing Factors Responsible For Non- Acceptance of Hearing Aids
Keywords:
Hearing Aids usage, Physical Comfort, Psycho- Social Factors, Situational Factors, Financial Factors, Appearance
Abstract
Hearing loss relates to missing certain sounds. The problem is certain sounds in the hearing nerve in our brain don't get enough stimulation. The nerves need stimulation. When it is not stimulated the nerve stops working. When the nerve stops working, there arises complexity in our hearing nerves, which processes sounds that we hear. Similar to exercising which we do to keep your body healthy, our ears also need to hear sounds and recognize them to function at its best. So, the longer waiting time prior to hearing aids purchase, or to wear them, the  less  stimulation  the  brain  and  hearing  nerves  get.  The  speech recognition becomes worsen. Studies by WHO shows that nearly 40% of the  age  group  in  between  age  group  55-74  yrs  (McCormack  A.  & Fortnum H., May2013) suffers from this type of problem. If we compare with vision impairment Hearing Impairment users do not take this matter quite seriously. The problem  of Hearing Loss is not only restricted to senior citizens but all age groups. Once the nerve is affected, there is no way  to  reverse  the  damage.  There  are  also  other  side  effects  of  not wearing  Hearing  aids.  These  include  higher  risk  of  cognitive  decline, forgetfulness, depression, low performance at work leading to income, less productivity and the list goes on.  The  factors  which  responsible  for  non  acceptance  are  not  single  but rather they are multi faced. Starting from financial problems, Physical looks, Perception, discomfort, are some of the few reasons. In this paper has tried to identify the factors which are responsible for this challenge. There needs to be further research and findings which can provide more factors  responsible.  Major  studies  in  this  field  in  the  near  future  can identify many other factors which are even date beyond our knowledge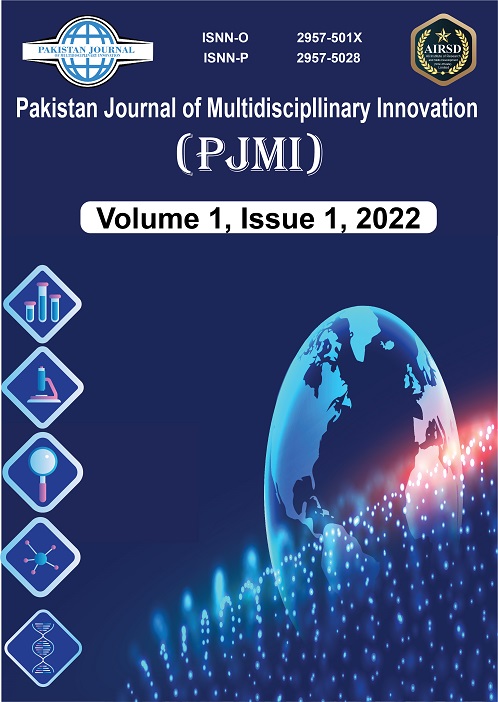 Downloads
How to Cite
Niyogi, A., & Kumari, D. P. (2022). Analyzing Factors Responsible For Non- Acceptance of Hearing Aids. Pakistan Journal of Multidisciplinary Innovation, 1(1), 1–9. Retrieved from https://journals.airsd.org/index.php/pjmi/article/view/28
License
Copyright (c) 2022 Pakistan Journal of Multidisciplinary Innovation
This work is licensed under a Creative Commons Attribution 4.0 International License.