Sexual Behavior and Role among Transgender Community in Pakistan
Keywords:
Transgender, Ethnography, Sexual Behavior, Sexual Roles, Sexual Ritual
Abstract
Transgender people have vibrant culture in Pakistan and vital aspect of their culture is asexual nature. This article explores transgender sexual behavior, sexual roles, sexual ritual e.g. Girrya Ka Jalsa (transgender Hetero-normative weddings) and duly noted to harass experiences due to their Chamke (temporary sexual clients). In an ethnographic study 75 in-depth interviews with transgender people, 03 key informants' in[1]depth interviews with observation as observed as participant was conducted. The results shown that transgender people were living their lives as marginalized in mainstream society and not acceptance of their gender in mainstream society due to their Rooh (soul) and ambiguous gender. When they have profligate from mainstream society, then they joined transgender community, because, here the acceptance of his/her gender and also learning transgender culture for survival from Guru (master). Being an observer as participant, researcher observed that, mostly three sources of income in TG's community e.g. begging, dancing and sex working and sex working was vital aspect of culture in TG's community.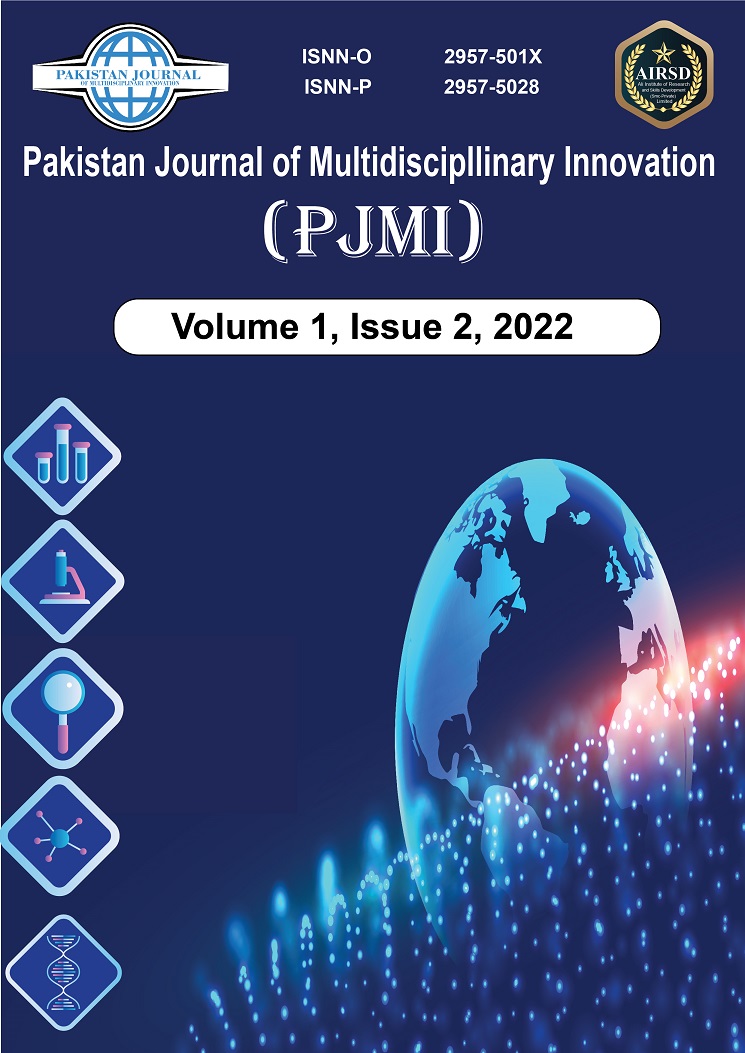 Downloads
How to Cite
Muhammad Asim Nawaz, Muhammad Yasir Malik, Muhammad Shakir, & Ayesha Tahir. (2023). Sexual Behavior and Role among Transgender Community in Pakistan. Pakistan Journal of Multidisciplinary Innovation, 1(2), 36–43. Retrieved from https://journals.airsd.org/index.php/pjmi/article/view/111
License
Copyright (c) 2022 Pakistan Journal of Multidisciplinary Innovation
This work is licensed under a Creative Commons Attribution 4.0 International License.